Expanding
design into

manufacturing
Maximising efficiency
in manufacturing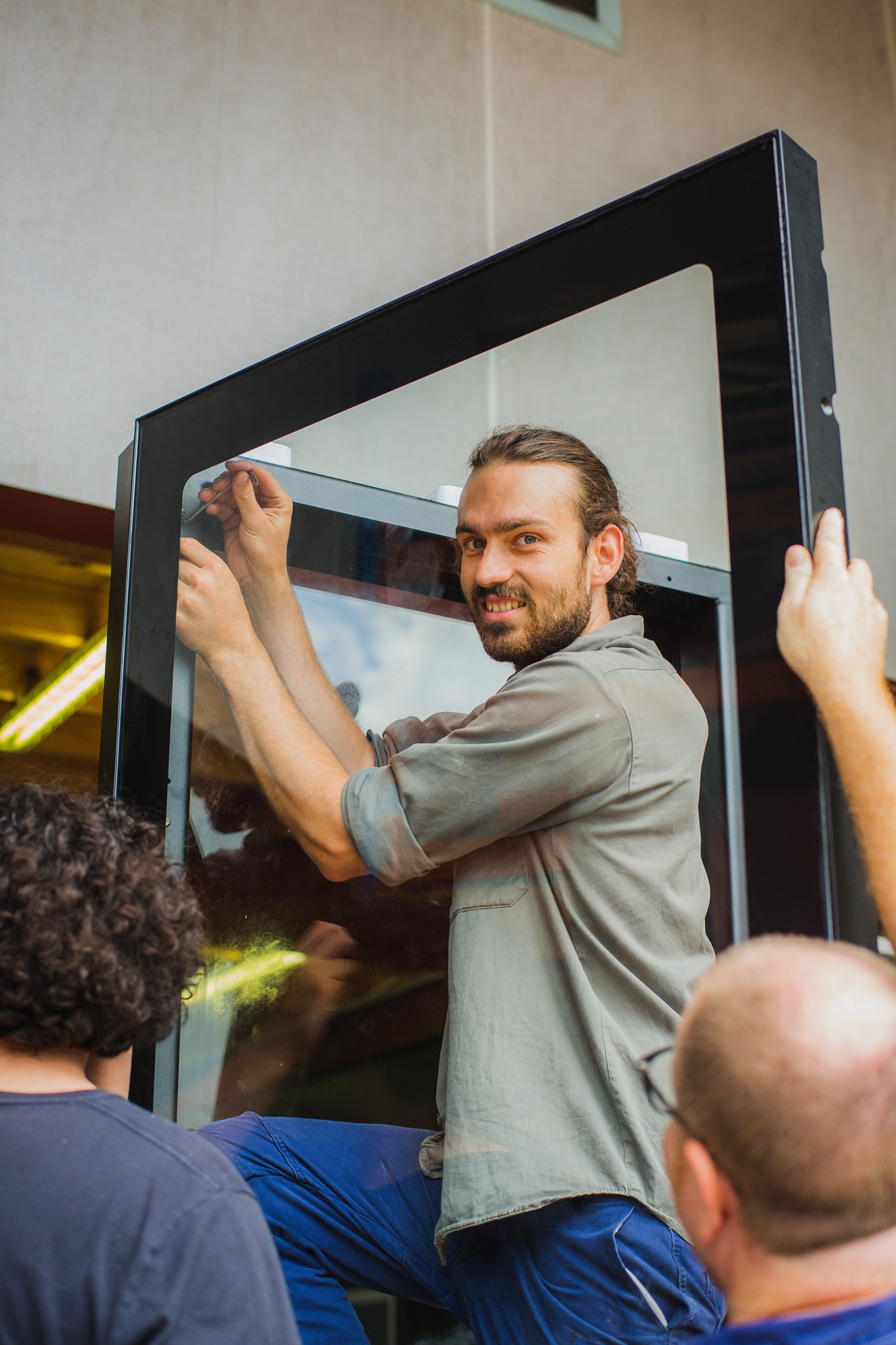 As Co-founder and Managing Director at Design Anthology, Josh Jeffress has spent most of his professional life helping others execute their ideas. With ten years experience in the fitting and machining trade and over 15 years experience as an industrial designer, Josh is uniquely positioned, with extensive manufacturing and design know-how, to assist his clients in bringing their ideas to market.
Since graduating from the University of Newcastle in 2005, with first class honours in Industrial Design, Josh has established his position as a well-respected and well-known designer in the Newcastle, Hunter and Central Coast regions.
Through Design Anthology, Josh has successfully completed more than eighty commercial projects, across a diverse range of sectors including aeronautics, sporting equipment, industrial equipment, medical devices, consumer electronics, homewares, advertising, point of purchase, transport and commercial interiors.
Josh's work also focuses on building and growing local businesses and helping them to diversify. After a period as a designer with Banlaw, a locally based, internationally recognised brand, delivering unified fuel management to heavy industry, Josh continues to support the ongoing diversification away from coal related products. He has unified their design language and branding across product ranges and improved the cost-effectiveness and efficiency of their manufacturing processes.
When he's not designing cutting edge products for local businesses, Josh is advancing the collective intelligence of the region's design and manufacturing industries. Josh has presented talks hosted by Australian Industry Group, Hunternet, Lake Macquarie Business Chamber and the Newcastle Innovation Festival. His stories of design success and failure have inspired as well as informed audience members about the role that design can play in amplifying the impact and success of their businesses. Through his many speaking engagements, Josh continues to engage listeners, demonstrating how they can translate their vision into a real product and deliver it to market. His regular attendance at industry events and demonstrable passion for driving innovation and idea development in the region never wavers.
Josh regularly engages with the future generations of designers by sharing his valuable industry insights with industrial students at both The University of Newcastle and Hunter TAFE. He is a part time lecturer in the Industrial design program at The University of Newcastle and regularly dedicates time to mentor school students undertaking Design and Technology at Bishop Tyrrell College. Josh has promoted industrial design as a career and demonstrated the role designers play in society to school students through Regional Development Australia's ME Program.
Josh loves positive change, harnessing the power of technology and discovering real human needs through research and learning. Through Design Anthology, he continually learns, embraces advances in technology and processes and applies what he's learnt to the value creation process.
Josh is currently working on an exciting collaboration that aims to deliver a range of idea development workshops for local businesses to rapidly test and progress their ideas by working with designers in a mentoring context.
In October 2020, Josh was appointed to the board of Dantia, to support their work on transformational growth and job creation projects across Lake Macquarie City. The proud recipient of the Sue Park Memorial Prize for Excellence and Innovation, the Lake Macquarie Excellence in Innovation Award, Lake Macquarie Young Business Person of the Year Award and Lake Macquarie Excellence in Entrepreneurship Award, Josh's dedication to building and growing local businesses by adding value through design is evident.