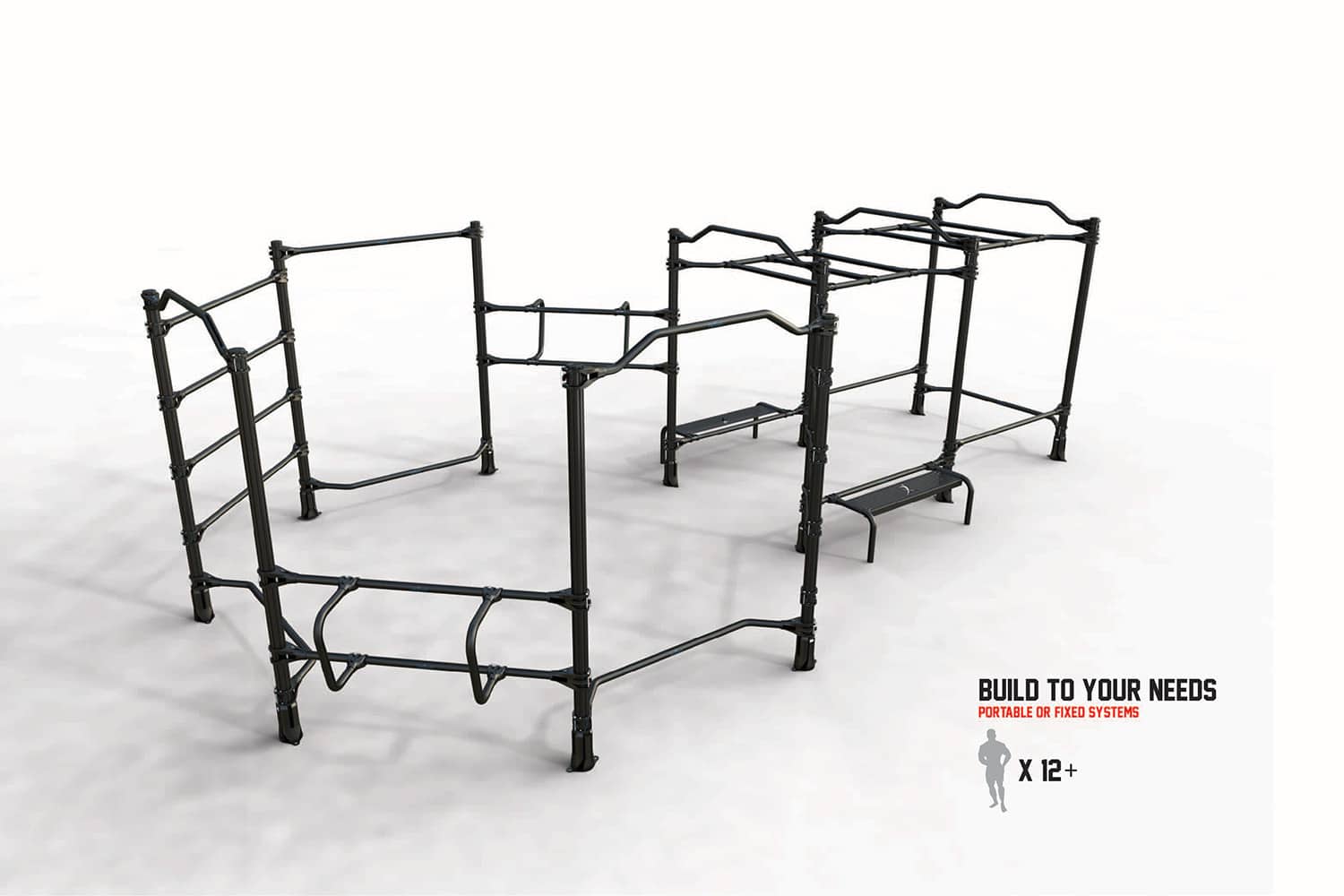 Modular and scalable design
Identified a problem and approached DA to help design a real-world product solution
Light weight and portable calisthenics gym equipment
The Brief
Hextech Fitness identified a gap in the market for portable calisthenics gym equipment & approached DA to help design a real-world product solution.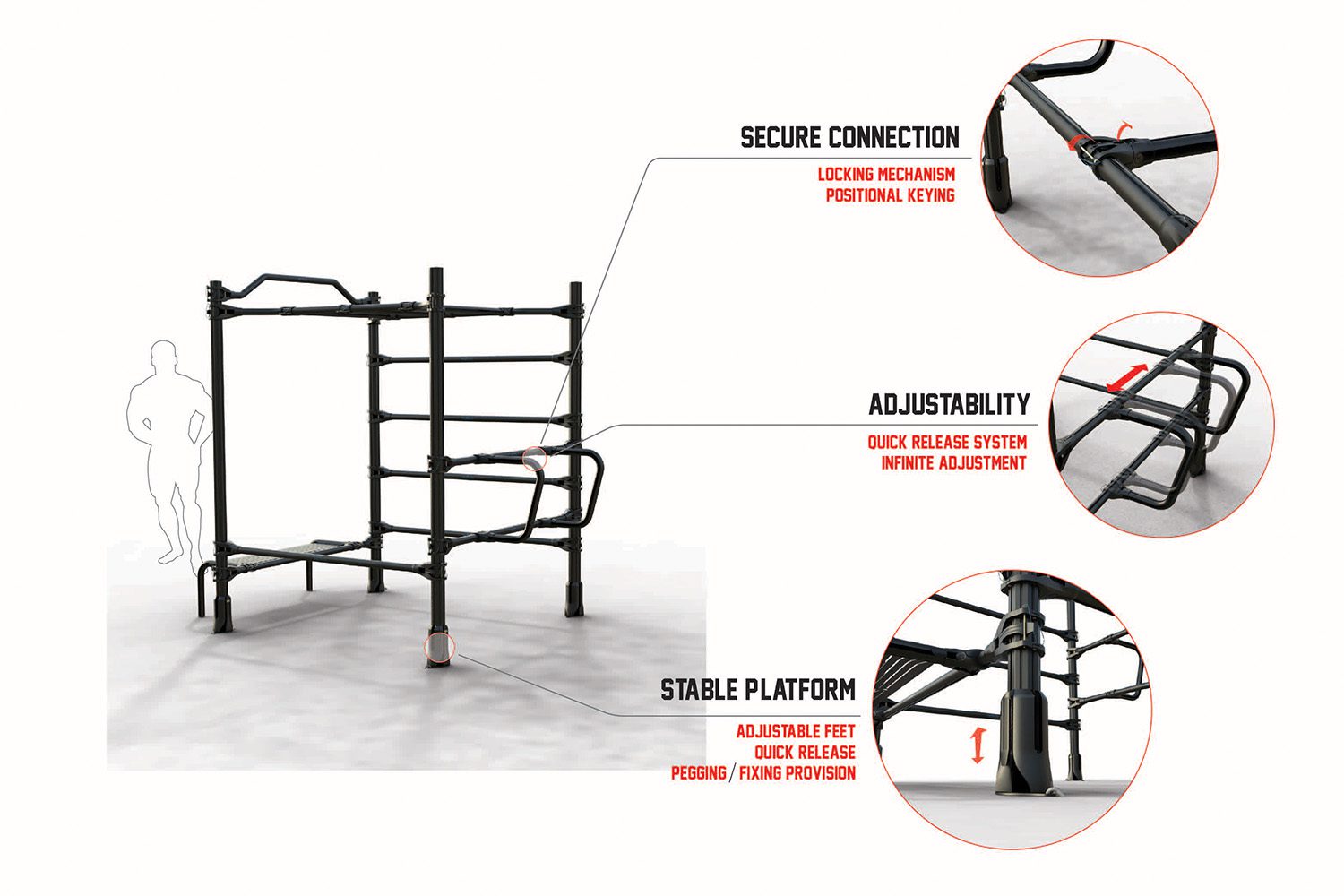 Challenges & Opportunities
The design had to be customizable, allowing users to modify the system to suit their training 

regime & train different muscle groups

​

To be successful the system had to be modular & scalable. The equipment has been 

designed to be easily installed & dismantled using a quick release system & stable platform

​

Required an array of attachments which could be easily added or removed to cater to a wide 

variety of workouts & users

​

Had to be designed to allow users to build the system to their specific needs & fitness levels

​

The system is perfect for personal trainers who need to to run big classes in outdoor 

environments. The scalability of the design allows trainers to 

customise

 the system to suit 

their class needs & size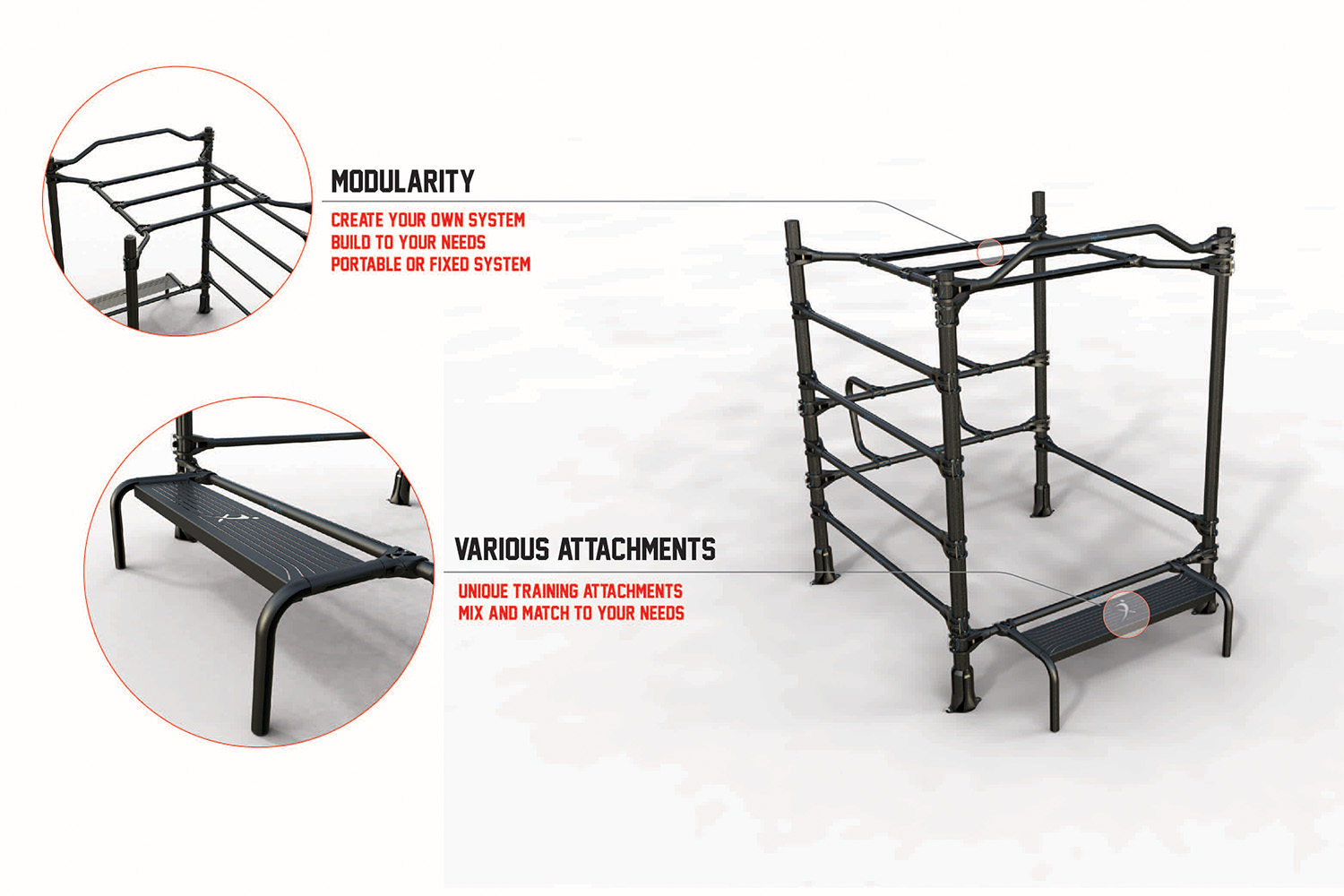 The Results
The DA team were able to provide Hextech Fitness with a modular & scalable design which can be adapted to meet the needs of users & be transported with minimal effort.