Urban

Jungle
Maitland City Council's Urban Jungle on Moore Street.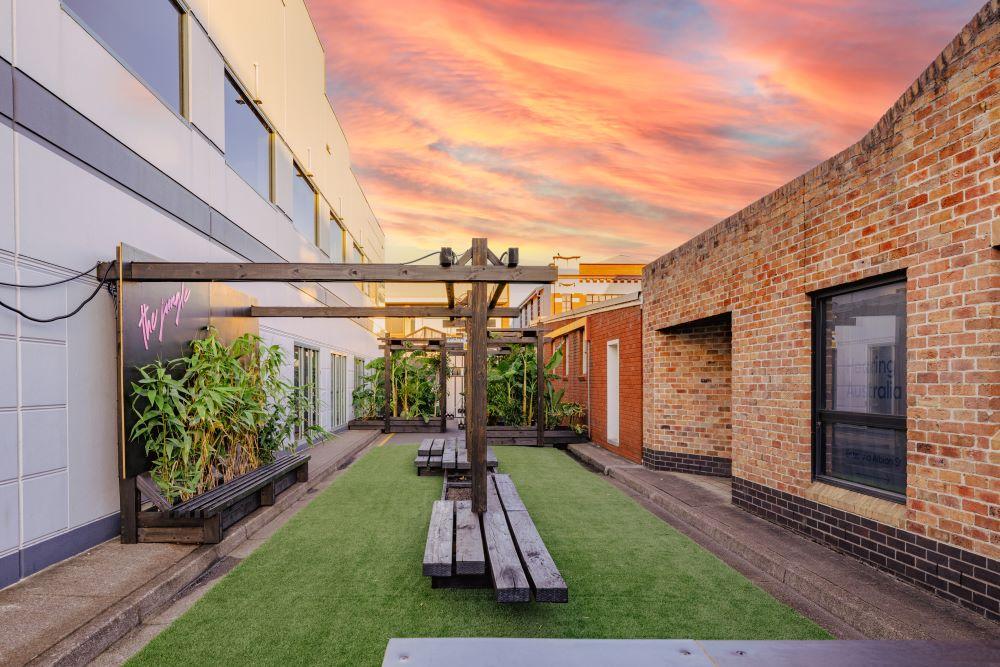 Maitland City Council is working to liven up seven of their laneways, by transforming them into vibrant & unique play spaces defined by splashes of colour & creativity as a part of their 'Maitlanes' initiative & we are digging it!
The council partnered with the DA team to design, create & construct the Urban Jungle laneway installation on Moore Street (between Elgin & Albion St) & we have loved helping to bring their vision to life.
NBN News featured the launch of the Moore Street – Urban Jungle Laneway & even managed to get Josh on camera! You can check out the clip here.