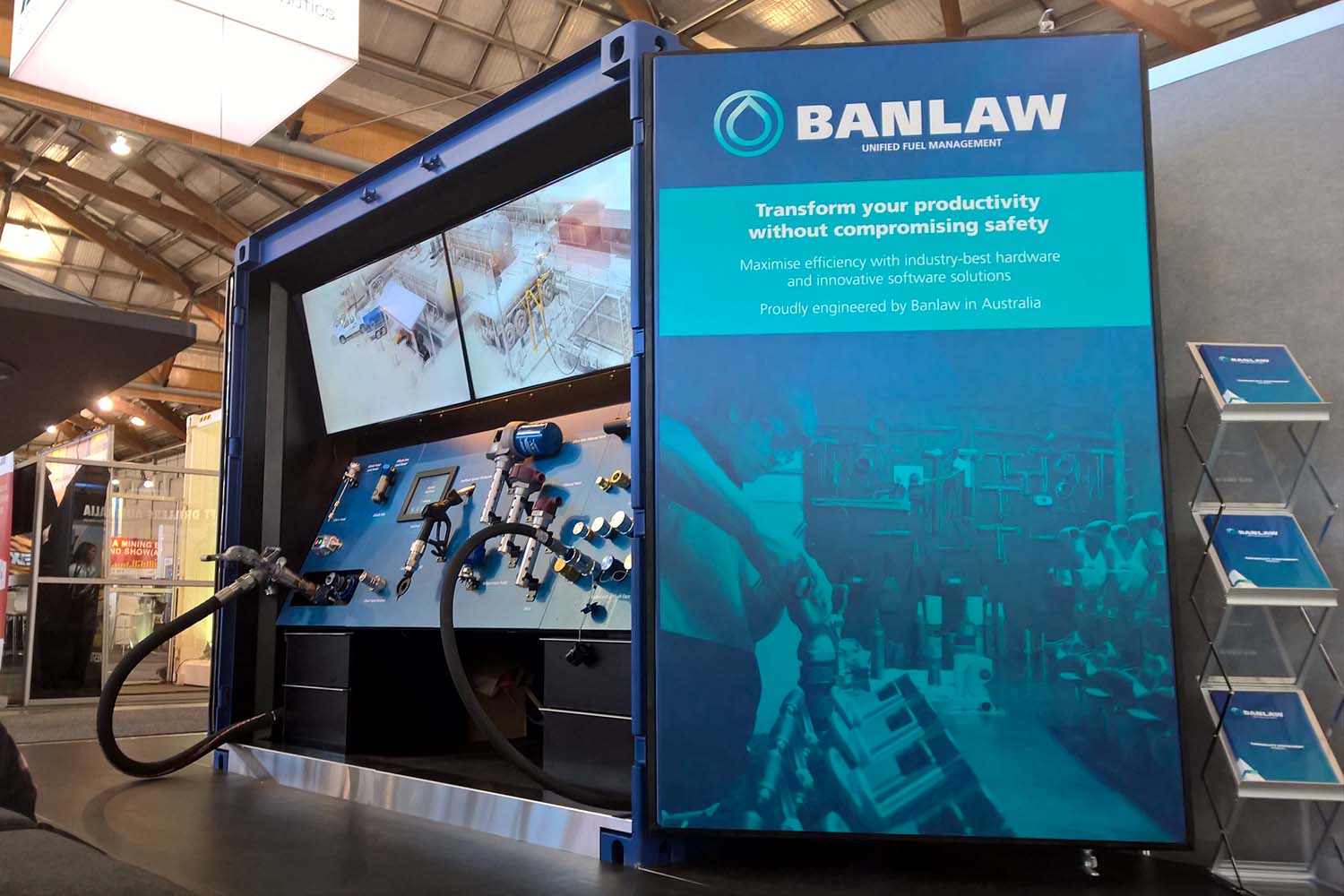 Exhibit can be packed down into a custom shipping container for easy transportation
Exhibit anywhere, anytime. Saving up to $10,000 in setup costs
Ability to change physical products and digital displays to meet the requirement of various target audiences and industries
The Brief
Banlaw approached DA to design and build an exhibition stand for an upcoming trade show. Initially, Banlaw were focused on addressing the requirements of the stand space. We proposed that Banlaw create an exhibit that could be used at all future shows and serve as a valuable sales tool.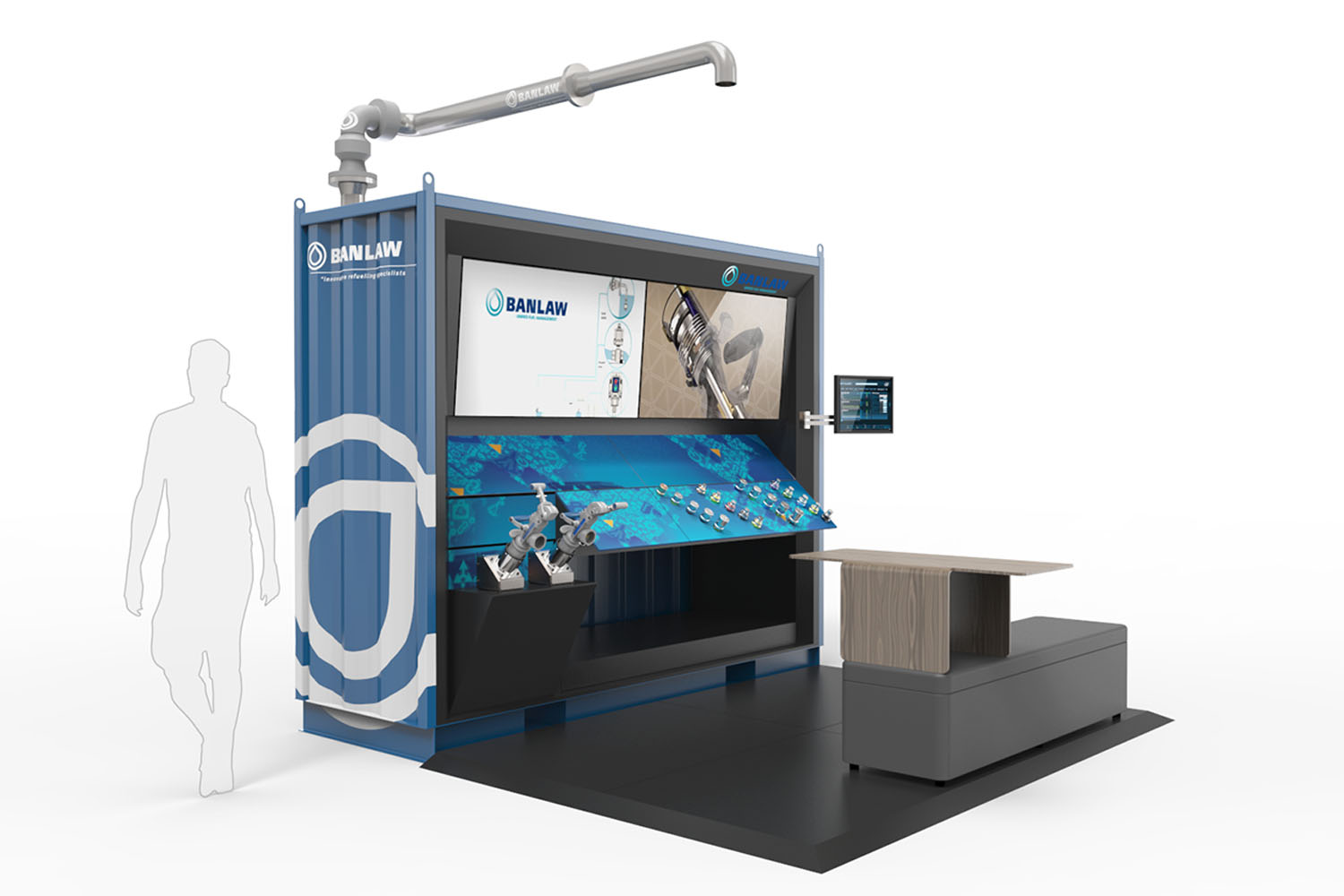 Challenges & Opportunities
A modular exhibit that can be packed down into a custom shipping container
The container can be easily transported with a flatbed truck and simply opened up onsite once in position
Flooring and seating can be unpacked and installed to define the space and invite participants in
The physical products and digital displays can be changed to meet the requirements of various target audiences and industries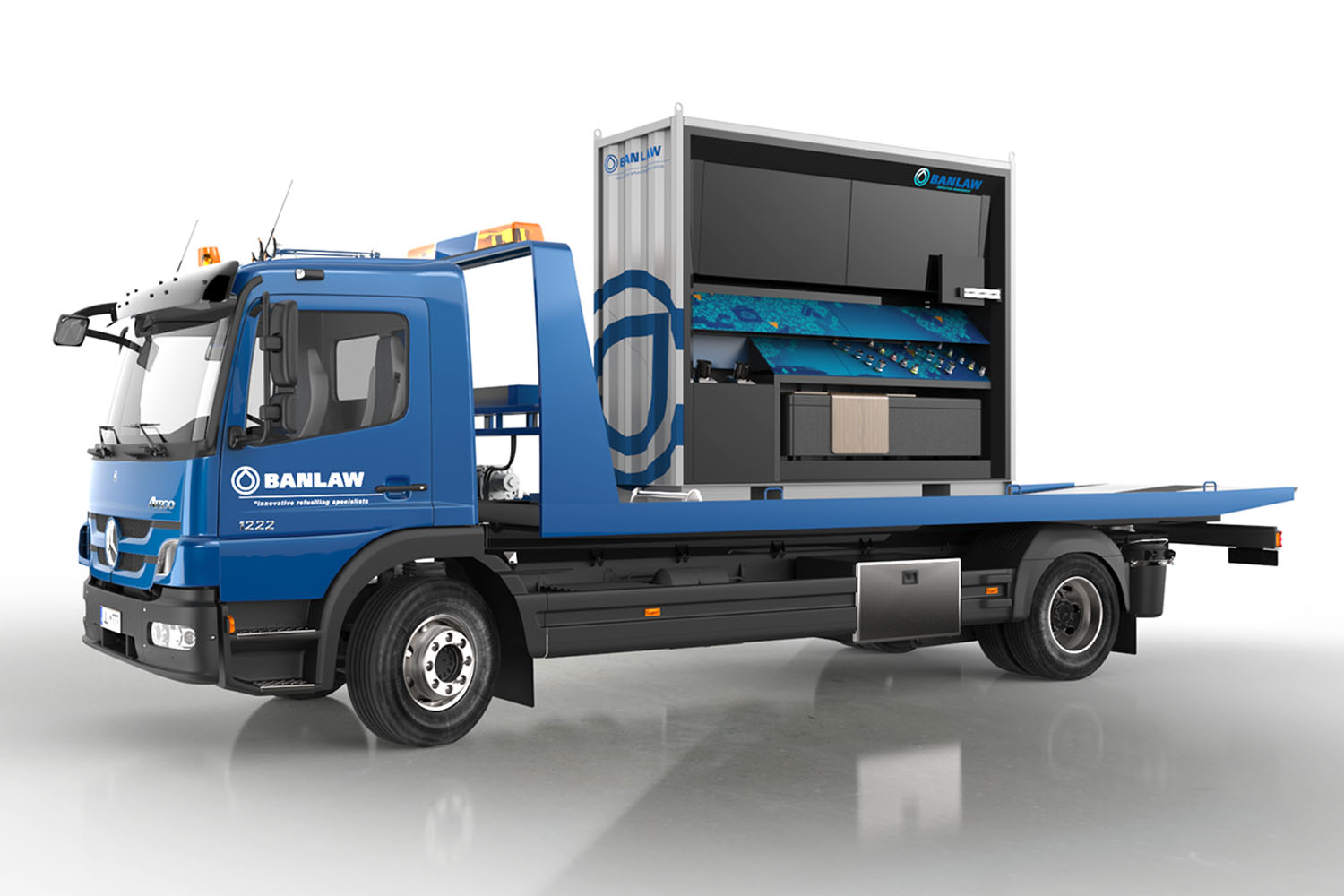 The Results
The exhibit designed saves Banlaw between $5,000-$10,000 in setup costs as a result of the small amount of assembly required on site. In addition, the exhibit can be taken to clients or opened at Banlaw's head office to demonstrate the product ranges to customers. Banlaw has the power to exhibit their range anywhere, anytime, without needing to wait for trade shows.