GRP

Composites
Interceptor Alpha Surf Ski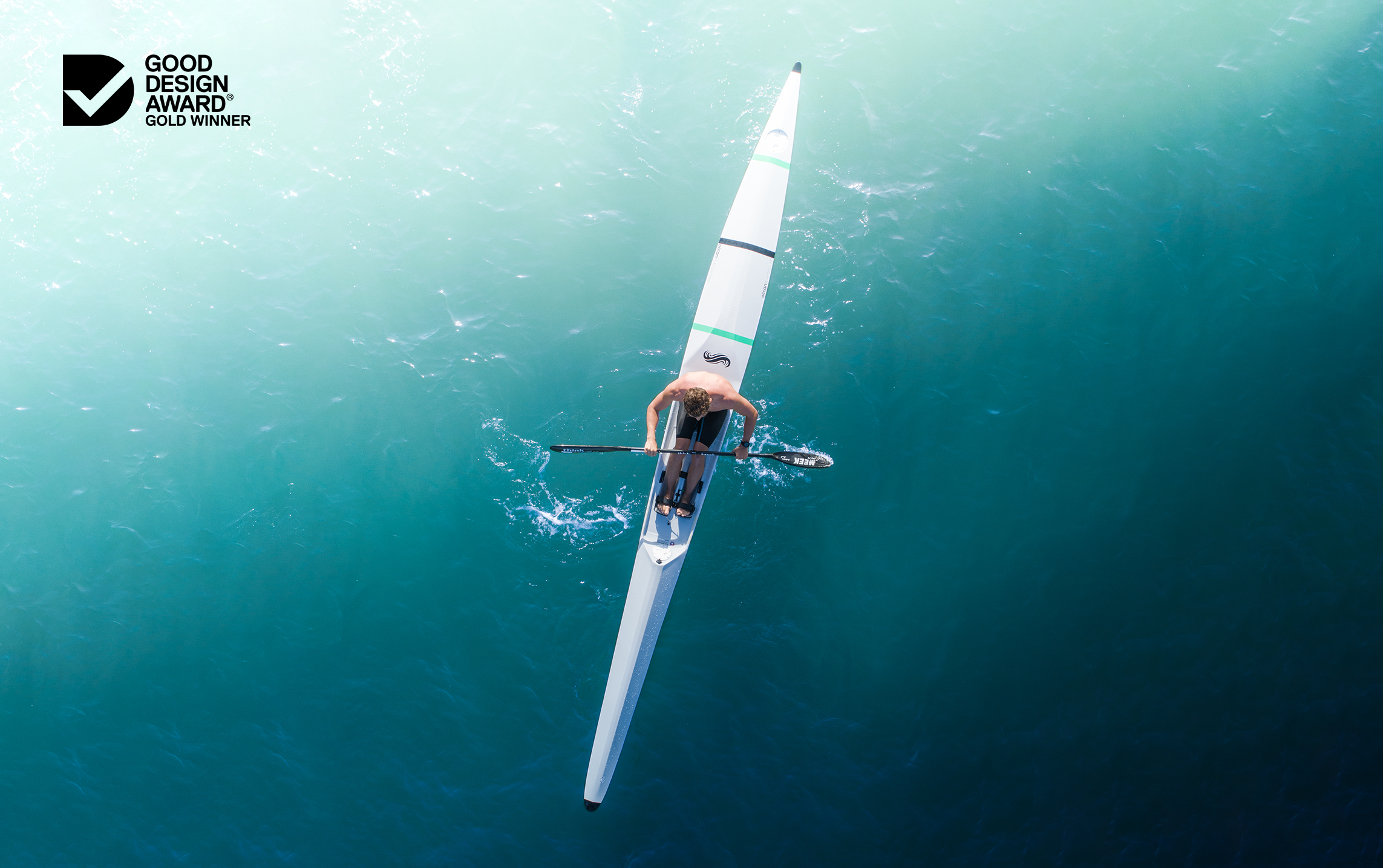 Winner of a Gold Accolade in the Good Design 2021 Awards for Design Excellence
Design revisions allow Ocean Playground to improve production and delivery time by 96%
Introduced Variable Footwell option, putting the Interceptor ahead of competitors
The Brief
DA were engaged by Ocean Playground (now GRP Composites) to realise their vision for a new surf ski product line. The previous generation's design was showing its age & competitors had begun taking market share with their new product ranges. The new product had to be competitive both in use, as well as in the market, with a streamlined manufacturing process to reduce Ocean Playgrounds turnaround time. 
Challenges & Opportunities
We identified several improvements that could be made to the previous generation skis performance & efficiency. The most innovative was the development of a modular footwell assembly that significantly improved user performance compared to the previous footwell that was rigid, labour intensive, & couldn't easily be adjusted to a user's individual ergonomics. The Alpha also had a significantly more optimised manufacturing process that improved lead time, structural integrity, longevity, & cost efficiency. Product styling was enhanced through a sleek design that allowed for customisation through in-mould graphics & gel coat finishes. 
"The Interceptor Alpha Surf Ski feels really stable in the water and really fast. It's probably our best ski to date. And it looks unreal." – Dean Little, Founder.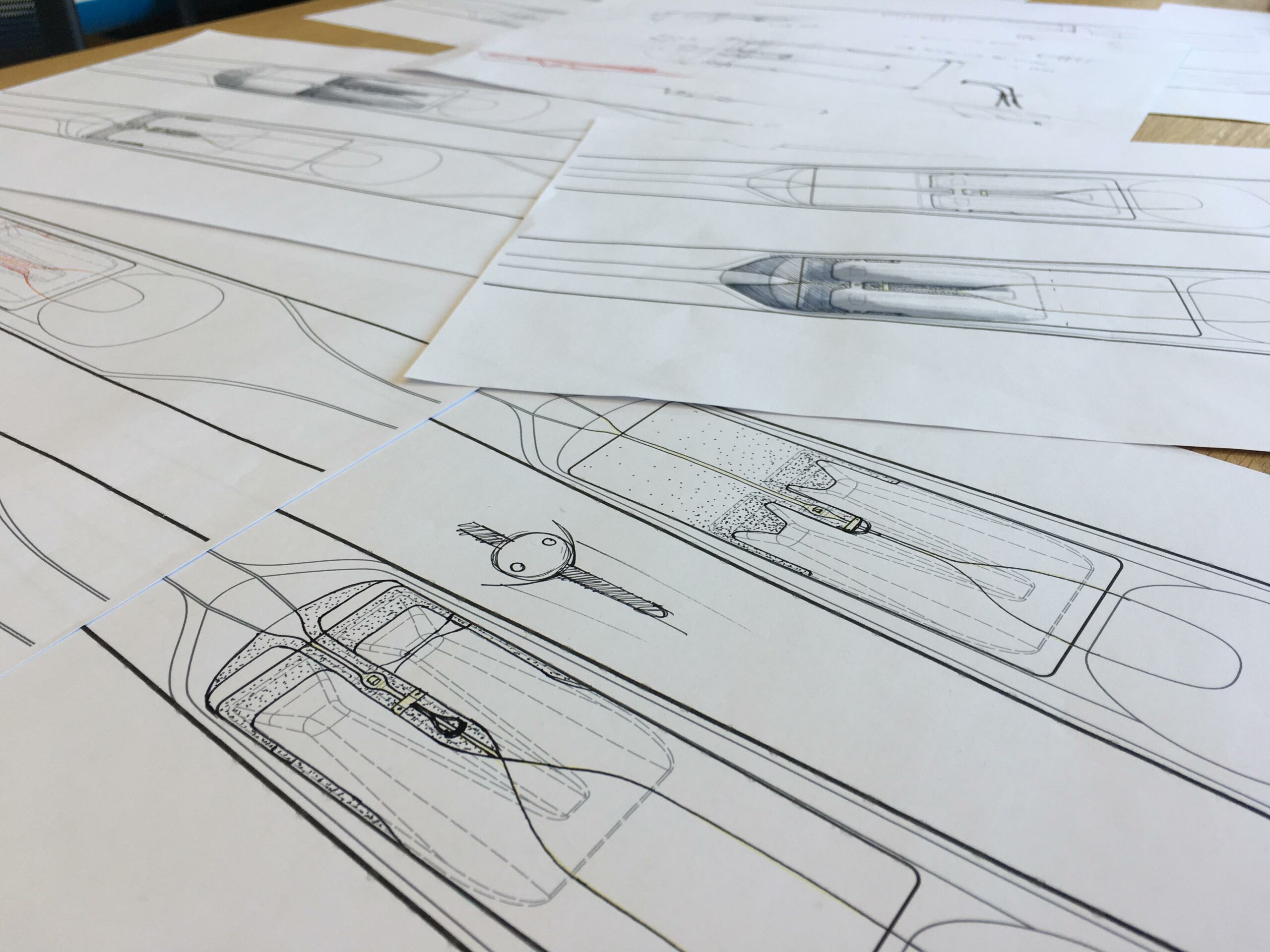 The Results
The Ski has proven to perform far better than previous models, being 8 seconds faster over 500m as well as being significantly lighter. It has made a significant impact to paddlers, athletes utilising the Interceptor going on to claim a number of accolades at the 2021 Surf Life Saving Australia Titles. Ocean Playground also saw business growth & an increase in market share from the new design. It is also more sustainable with the streamlining of the manufacturing process  & the adjustable footwell creating longevity for the surf ski. 
"This is a high end, high performance, sleek and professional surf-ski that expresses ultimate speed and ability with its streamlined, all-in-one hull design. The designers should be commended on the innovative manufacturing process (vacuum infusion) and the features like the modular seat, hull and footwell assembly that adjusts to a user's individual ergonomics. It's a product that transforms and develops with the user too, which is a great plus. A standout project that ticks all the boxes for good design in this category. Well done. – "The Good Design Awards Jury