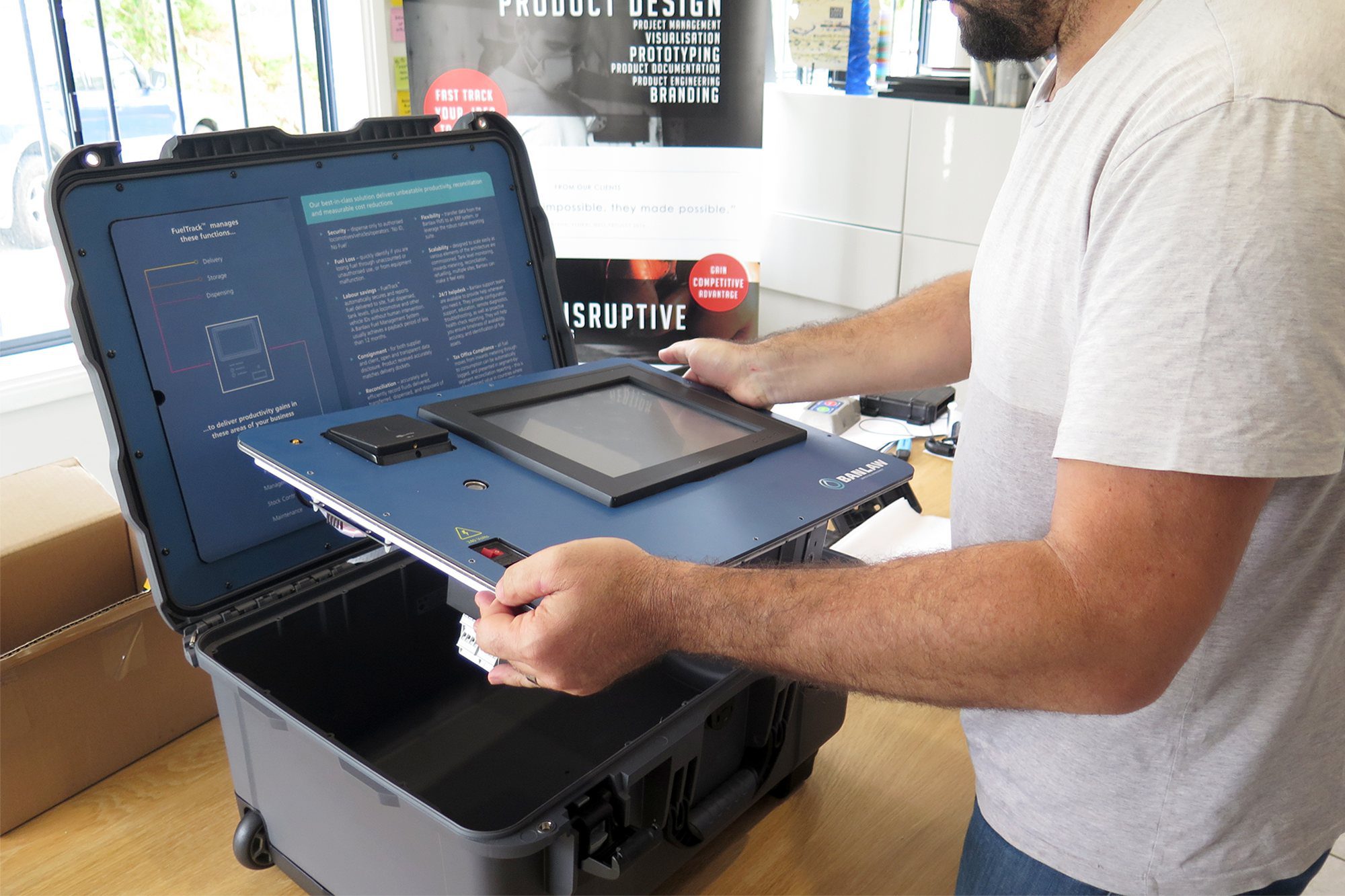 A priceless sales tool in three weeks
The unit was such a useful part of Banlaw's sales process that they asked us to build another
Transport with ease
The best kind of sales took is one convenient enough you can include as carry-on luggage
Design, test & manufacture
Three week in house process to completion
The Brief
Banlaw's sales team approached us to help them develop a unit that they could take to clients to demonstrate their FuelTrack Advanced system. It should support their sales process.
The unit needed to be easy to transport (preferably also as flight carry-on luggage). It needed to demonstrate the key functional aspects of the system including the key reader, HID reader and touchscreen functions. In essence, it needed to mimic real-life operation in a unit that could be taken to the client and without needing installation.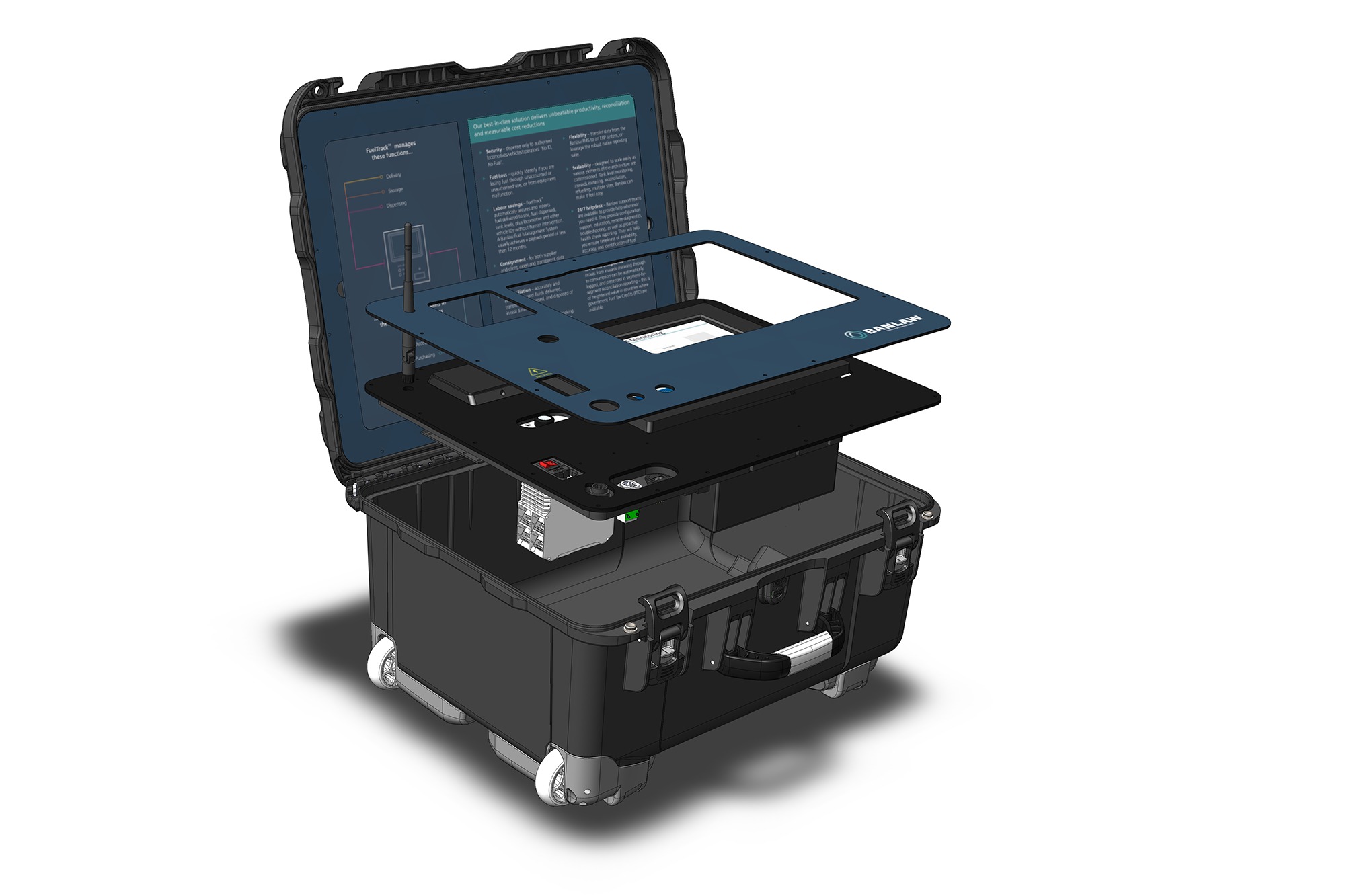 The Results
We sourced a suitable enclosure and designed a package layout based on a set of hardware components provided by Banlaw. Within about three weeks, we had completed the design and manufactured all the necessary components in-house. We assembled and tested the unit and applied graphic decals. The artwork on the inside of the lid tells the story of the product, allowing viewers to learn about the system without being the primary user. This allows Banlaw's sales team to also setup the showcase at exhibitions and events.