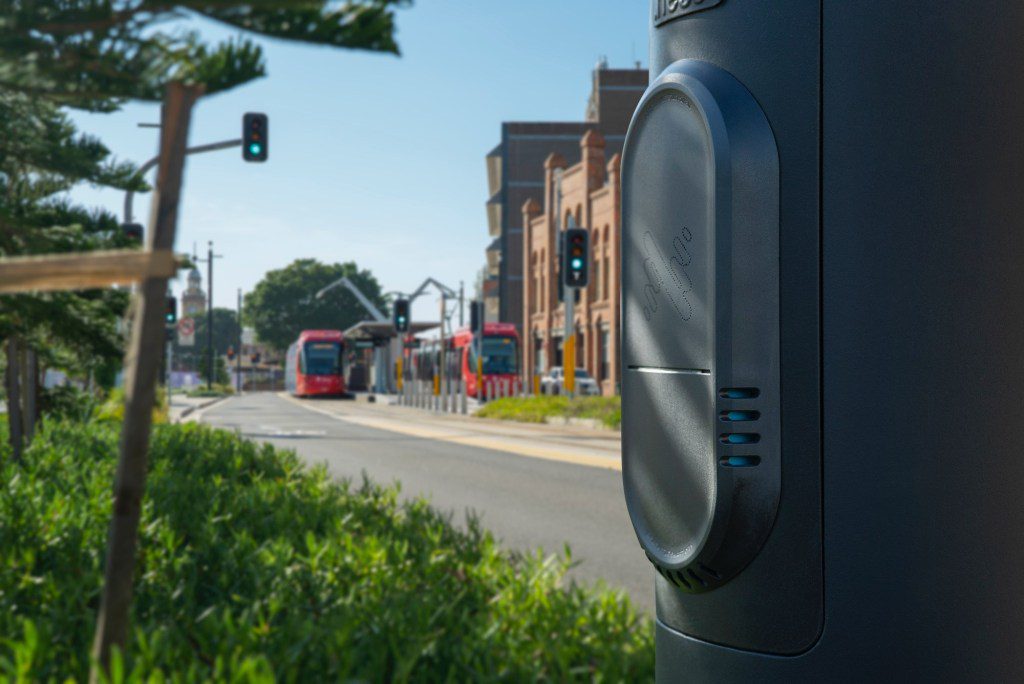 2020 'Good Design' Gold Accolade Winner for Design Excellence
Allow changemakers to create, test and commercialise solutions through the City of Newcastle Living Lab
Positioning the City of Newcastle as a global leader in smart cities
The Brief
City of Newcastle kicked-off its Smart City Strategy in 2017 focusing on implementing a range of initiatives designed to make life in Newcastle easier and more sustainable, with the goal of improving transport, connecting communities, attracting and supporting industries and collecting useful data through an internet of things (IoT) approach.
The Smart Poles are a part of this strategy, with the brief to create smart city sensors for the top of street poles in order to capture and feed data into the City of Newcastle's Living Lab.
Challenges & Opportunities
The smart sensors were required to be fitted to CoN's existing Hess Smart Poles. We collaborated with Hess on how we could modify and add to these without compromising their function

Through the design review process, we realised there was another opportunity. Though outside the original brief, we designed a second unit to be added to the Smart Poles at street-level. This innovation allows the City of Newcastle to collect a wider range of data and expand the product's usability, adding far more value to the product itself.
The Results
Winner of the Gold Accolade in Good Design 2020 Awards

Exceeded the expectations of the brief by adding an additional Smart Sensor stack at street-level

Innovative, design thinking ensured City of Newcastle can leverage future opportunities and integrations

Increased job opportunities, allows the council to respond to city issues and attracts commercial markets both locally and abroad

Positioning the City of Newcastle as a global leader in smart cities